Dear colleagues,
It is my great honor to welcome you to the forthcoming the 4th China Competitive Intelligence International Annual Conference which will be held November 13-15, 2008 in Shanghai, China.
Established in 2002, CICI is currently the leading competitive intelligence research and consulting group in China. CICI's annual conference launched in 2005 has ever been one of the most professional and largest events for Chinese CI managers, practitioners and academics.
This time, more than 20 global as well as more local CI experts will provide attendees with opportunities to share the latest development and the front edge knowledge in competitive intelligence that will sharpen their skills and increase their value. Attendees can expect to interact with and learn from world class CI leaders and experts, including SCIP current President Joe Goldberg, Motorola's Senior Director of BI; Kent Potter, Founder and Managing Director of the Bennion Group; Holger Meissner, President of Adler Life Sciences, former Head of Bayer Global CI; Arik Johnson, Founder & CEO of Aurora WDC.
In addition, the global advanced and specialized comprehensive CI suppliers will show their products and services to the audience, such as CI data sourcing and software tools, and consulting and other service. Participants at the 2008 Annual CI Conference will be able to approach best practice and find supplier resources that can help them to build an international CI capability for their companies.
There's a lot to look forward to in Shanghai this autumn, you'll find the events both challenging and informative. Join your colleagues for three days of rich content, starting to build the International human network with the 20+ Global and 150+ Chinese CI managers & experts.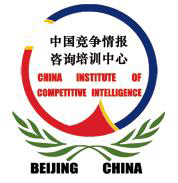 China Institute of Competitive Intelligence
============================================
Tel 86 010 88507861 88507862
Fax 86 010 88507872
Email President@vip.163.com
East Plaza 311, No.15 North Section of West Fourth Ring Road
BEIJING 100195, CHINA
Msn vip-town@hotmail.com
Website http://www.cichina.org www.analyst.com.cn
===========================================